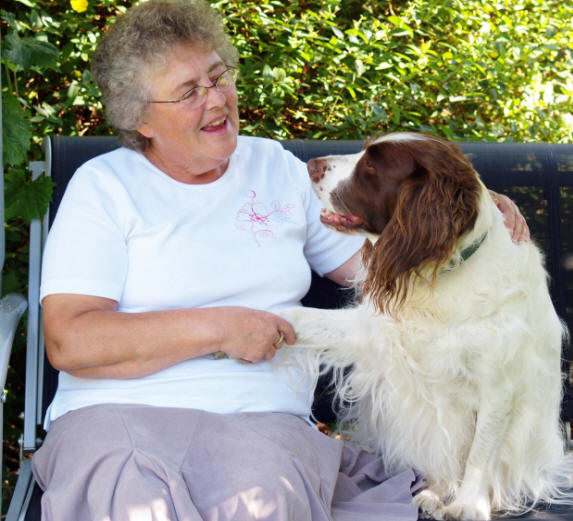 Disability Aid Dogs is an Australian National Community Service Organisation caring for the community since 1994, giving the power of freedom to many disabled people.
With offices in Queensland, NSW and Western Australia, DAD offers advice and support on trained dog aid for disabled people and programs such as Assistance Dog, Home Therapy Assistance Dog and Visitation Dog. We do not sell dogs, we give you the tools and training to train your dog under the expert supervision of our highly qualified senior trainers and instructors. DAD is a self-accrediting Organisation and a peak body in our own right. Some of our clients get government funding and our dogs fly in cabin with 2 major domestic airlines.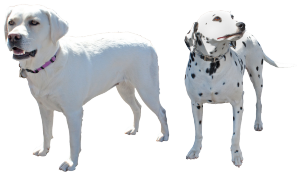 Mutual Trust
The key to an assistance dog and handler
Here it is, the absolute essence of what we train for, the "Pack Understanding" between handler and the intensely spiritual nature of the dog and its pack association. This is so essential, as no matter what the circumstances of what the "Program Team" or "Alternative handler" may be faced with, there is an understanding between human and canine. Being a deeply spiritual being, the dogs are driven to understand their environment, so need to understand what we want - so when charged with this honour of handling one of our world's most deeply evolved creatures - WE NEED TO UNDERSTAND THEM!
The courses the humans go through is basically theory, then the practical under a Public Access Test (PAT), this is to examine that very "pack association". We so desperately need to be in control of our dogs in especially trying and / or busy environments. Imagine the stress levels we are under in a busy bus, or worse still, packed peak hour trains. Although we instruct all teams to avoid those high stress environments, at times, you and your dog will encounter them. It so essential that both dog and Handler are trained together, as they are in fact a TEAM, this is the essential key, so well established by the Guide Dogs movements throughout the world, especially in Australia and this is the essential component that must be understood in the programs we run.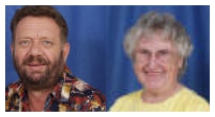 Alex Van Oeveren founded our organisation on the 16th February 1994. It is with regret Disability Aid Dogs Directors had to accept his resignation as Company Director due to failing health, but will always be recognised as the Founder of Disability Aid Dogs, and author of our Governing Documents. It is again with regret we had to accept Connie's resignation as Company Director to aid her husband Alex in his speedy recovery from illness. Connie will always be recognised as co-founder of Disability Aid Dogs with Alex and we give thanks to all of Connie's assistance and backing over the years. It is with pride Disability Aid Dogs goes into the future with the hard work paved by Alex and Connie.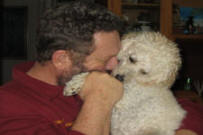 Sadly, it is with deep regret that we announce the passing of our founder Alex Van Oeveren. Our love and support to you always Connie.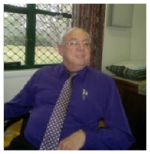 Dr Robinson has been well known to the organisation for over 15 years and strongly supports our programs. He has agreed that our approach to this work has been an invaluable tool to independence and dignity for so many disabled people, also, having witnessed the effective cancer detection of a Miniature Poodle trained by us, in detecting a Carcinoma on the face of one of his patients. As an animal lover himself, he has been supportive of DAD and the Advocacy work done by our "in house" advocacy unit to appose discrimination and efforts to have the disabled and disadvantaged in society have equal access to goods and services as well to all medical services, even with an Assistance Dog. Dr Robinson is a highly respected Australian trained doctor that has been in practice in Nanango for well over 40 years.